> who we are
MOD-GUSS is specialized in delivering parts for machines and installations used in such industrial sectors as chemical industry, oil industry, paper industry, machine industry and agriculture. Our twenty year experience in foundry business let us become acquainted with the best technological solutions for various kinds of parts for machines and installations.

> how we are working
In order to prepare an offer for you we just need a drawing, a hand sketch or a used part which should be replaced. Knowing the value of your time we do our best to send our offers as soon as possible. The parts are produced basing on castings and welded constructions. Our flexible patternshop enables us to manufacture pattern sets within very short time. For your disposal we have experienced staff of patternmakers who work with full engagement.
Depending on expectations of our customers we cooperate with different foundries to completely fulfill given conditions. Our ready technological solutions and our help with implementation of

o
every part into production makes that foundry can cast our part quickly. We can deliver you almost every kind of casting made from almost every kind of material. It can be steel, iron or colored metal. For more details go to [materials].

Parts are machined or pre-machined to be sure of castings quality before final shipment. Due to our developed personal contacts in foundry sector in Poland and our profound insight in technical possibilities of Polish foundries we can deal with almost every order.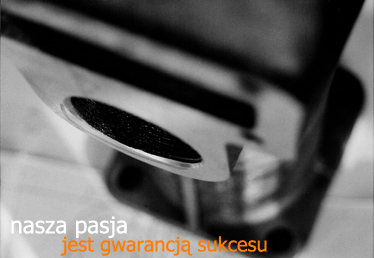 > why it pays to trust us
Short delivery time, quality, very competitive prices and openness for new experiences resulted in the biggest polish industrial concerns putting their trust in us.
Every new order is a challenge for us which we take up with passion.
Our passion is a success guaranty.

We will do everything to fulfill your expectations.